ABOUT 2 CHIC
A vibrant fashion collection inspired by the world around us.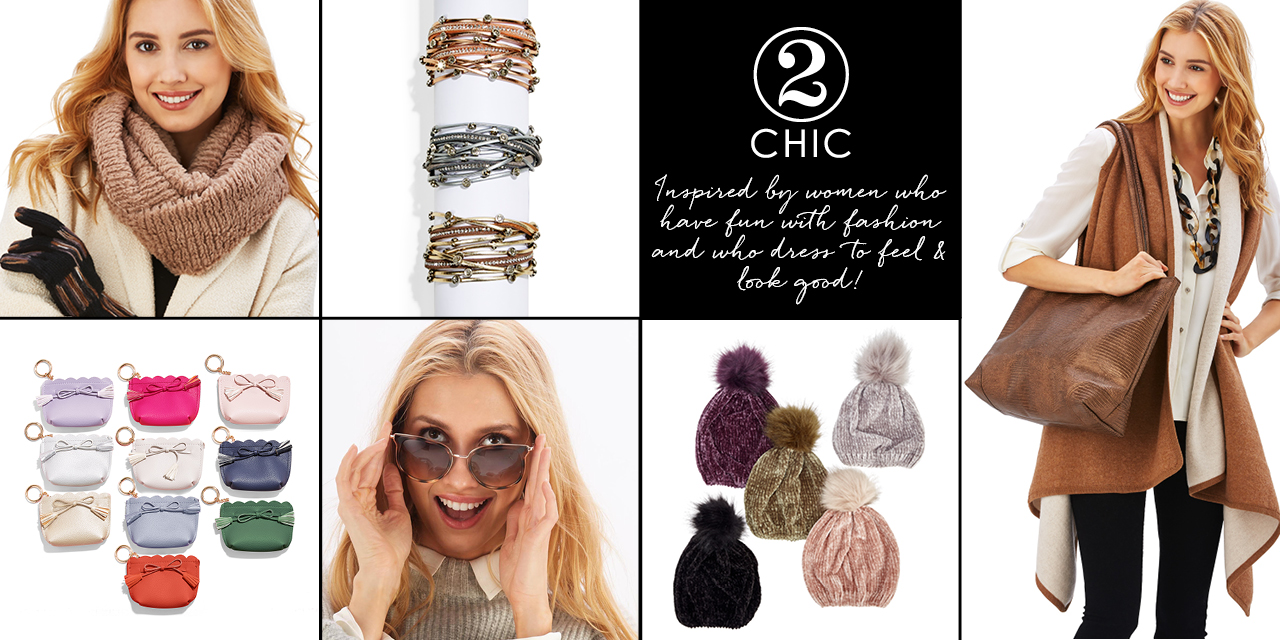 Being fashion-forward & radiating style has never been easier! With an endless selection of fashion statement pieces and great jewelry there is no need to deprive yourself
of this year's greatest looks and making sure to stay on trend. Five times a year, 2 Chic brings you the very latest inspired by global trends and high fashion themes,
from Resort Wear to High Glam, we have got you covered! So dive right in and explore what 2 Chic has to offer.